Review: CrossTimber Name Meaning Plaque
Like many parents, we put a lot of thought and prayer into our children's names!   All three of our kids have first and middle names that come from Hebrew, although that was a coincidence!   Also, a major coincidence, or "God-incidence", is that each of them has a name that means "Beloved" in Hebrew.  Isn't that awesome!?  I think God is trying to tell us something about these kids AND His people.  🙂
CrossTimber is a business that sprung from a ministry of a homeschooling family.   Knowing that names have significance, they began to research them and give out little cards with name meanings on them.  Their cards were so well received that they decided to begin printing little name plaques, bookmarks, cups, and more.   We were offered the opportunity to review the Personalized Framed Plaque with Name Meaning and Bible Verse.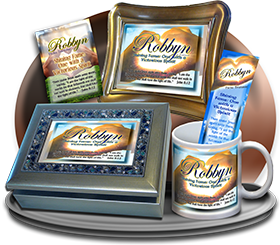 John, the founder of CrossTimber, was eager to help and readily available.   I found the website a bit difficult to navigate as there are a lot of options!   Through live chat, he stepped me through the process and got me pointed in the right direction.  He also did some name research as we chatted, and went off to find the meaning of my daughter's middle name, which wasn't in their database yet!
You can choose from a variety of products including 7×9 framed plaques, 10×12 framed art, coffee mugs, music boxes, bookmarks, and more.   We received a 7×9 plaque.   Sweetheart and I picked out the background, from a large variety of choices.   CrossTimber offers choices in the categories of Faith and Inspiration, Animals and Creatures, People & Relationships, and the Great Outdoors.
We left the frame up to the artist's choice, and honestly weren't pleased with the quality of the frame.   It felt more like a cheap frame than a well made, quality one.  Nonetheless, Sweetheart loves her printout with her name and the meaning on it!
Shipping was quick, and John was quick to respond when we had a shipping issue.  (The glass arrived shattered in the envelope. 🙁 🙁  )   He sent out a replacement frame fairly quickly, but which I appreciate.  The frame quality for the replacement wasn't high either, although the glass arrived intact this time!
If I was to reorder, I would be more likely to pick the coffee mug or a jewelry box!  I think the quality would be higher than it was with the framed plaque.
Doesn't this look like a cool gift?  I think this would be one of Sweetheart's favorite things!

Through Dec 4th, CrossTimber is sponsoring a Name Gift Giveaway.
You can enter the giveaway for a chance to win a free Name Gift or $10 gift certificate!
Grand Prize: The winner may choose between a: Personalized Mug OR a Name Plaque or 8×10 Plaque! –> Plus 9 more prizes: $10 Gift Certificates
Go here to enter –> CrossTimber Name Gift Giveaway
Social Media Links:
Facebook:  https://www.facebook.com/meaning.name/
Hashtags:
#hsreviews #name #namemeaning #CrossTimber #gift #personalizedgift