Rush Limbaugh is a household name in the United States.  Whether you agree with his political leanings or not, his expanding series based on a fictional character named Rush Revere is worth checking out!   We were already familiar with his first book, so when we were offered the opportunity to review the rest of the series, we jumped at it!    We were sent the complete set Adventures of Rush Revere Book Series from the Adventures of Rush Revere #1 New York Times Bestselling Book Series by Rush and Kathryn Adams Limbaugh.
This book series includes five different titles.   
Rush Revere and The Brave Pilgrims

Rush Revere and The First Patriots

Rush Revere and The American Revolution

Rush Revere and The Star Spangled Banner

Rush Revere and The Presidency
These hard cover books are very nice quality and arrived packaged in a sleeve tied with a red ribbon.  Very pretty. 🙂   My Sweetheart loved them and begged for them to be her own, just based on the packaging!    The reading level is still quite above her head, but she is squirreling away these books (after Super D reads them) in anticipation of when she can dig in! 
These books were a fairly easy read for my 4th grader.  The vocabulary was appropriate for him, and he related well to the characters.  He finished the first three books in the series.   
Rush Revere is a history teacher, who thanks to his fabulous horse, Liberty, has the ability to travel back in time!  He uses this amazing skill to bring history to life for his class! 
In the first book, Rush Revere and The Brave Pilgrims, the story opens with Rush Revere and Liberty crash landing on the deck of a ship!   This book follows the journey of the Pilgrims and the many hardships they faced.   Plenty of humor is interlaced, and the book is fast moving.   I enjoyed reading this one aloud to my younger kids (and that's saying a lot, because sometimes read alouds drive me a little batty.) 
In the second book, Rush Revere and The First Patriots, Super D learned about The Boston Tea Party.  His favorite part involved a little girl who wasn't enjoying class.  She followed Rush and Liberty into their time travel portal, and upon landing, she was thrown into a big pool of mud!   That did not improve her mood.  Eventually, her perspective changed when she met the King!    
Super D's favorite example is in book 3 about the American Revolution.   The Americans were vastly outnumbered by the British.  Rush Revere illustrates this for his class by setting up a dodge ball game, with the diminutive "American" team triumphing!   
We're looking forward to the last two books in the series about America's Independence and the Presidency!   I love these books for teaching American History, and they will correspond well with our Cycle 3 Classical Conversations work this year!
You can connect with Rush Revere via the following social media channels!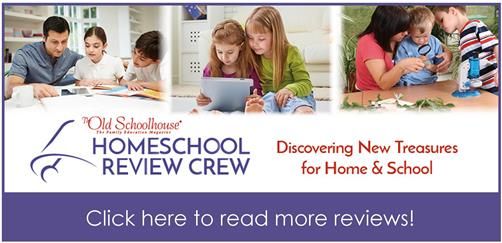 Want to ditch chemicals and improve your health? Learn more and get started using
essential oils!
Join us for a live essential oils class! Our team members are in all 50 states - Contact me to find a class near you!
* These statements have not been evaluated by the FDA. These products are not intended to diagnose, treat, cure or prevent any disease. Please read our testimonial disclosure under our Disclosure tab. I am an independent distributor for Young Living. #1325257