Review: Talking Fingers (Read, Write & Type!)
My Sweetheart is busy learning to read, so I relish the opportunity to try out programs that will help her build that oh-so-valuable skill. I was especially intrigued by Read, Write & Type because of the typing skills it incorporates. Sweetheart hovered over Super D as he learned to type with a different program and was super excited to have a version of her own. Talking Fingers, Inc kindly gave us a one year subscription, good for multiple users to their program, Read, Write & Type. This is an internet based program, so no downloading is required!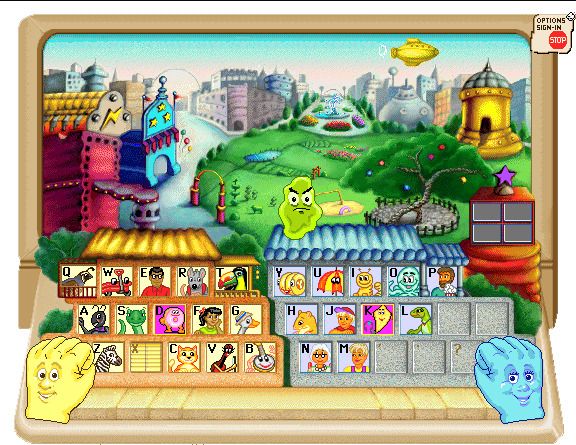 Read, Write & Type is ideal for ESL students and works really well for parents whose first language is not English.  They offer voiceover help in an astounding nine languages – Arabic, Farsi, Japanese, Korean, Malaysian, Mandarin, Portuguese, Spanish and Tagalog.   If you're interested in the ESL aspect, you can turn on those options during setup.
For the non ESL students, like my Sweetheart, this is still an excellent program!   Sweetheart was drawn into the game, without even realizing that she was "doing school!"   She was especially excited that she was learning to type, and loved to pull me over when she was working to show off her typing skills.  The theme song is really catchy and I'll catch her singing it at random moments.
The kids are guided into different lessons that have 3 main activities designed to help kids with their awareness of phonetic sounds, their ability to blend words, and their ease in reading and typing words.
I LOVE the typing aspect of this program – the "hands" on the keyboard lead the child through where to place their hands, and which finger to hit the keys with.   They practice typing letters, and the simple words.   Sweetheart was thrilled with her typing progress.
The game is fun too – they are trying to save the letters from Vector the Virus!  Each game round has three parts – the Sound Game, a Typing Challenge, and a Story Tree.
Sweetheart loved this part – she matched the pictures to the sounds and thus "rescued" the letter from Vector the Virus.
The students progress from learning their sounds to reading words, as well as typing letters and then typing words.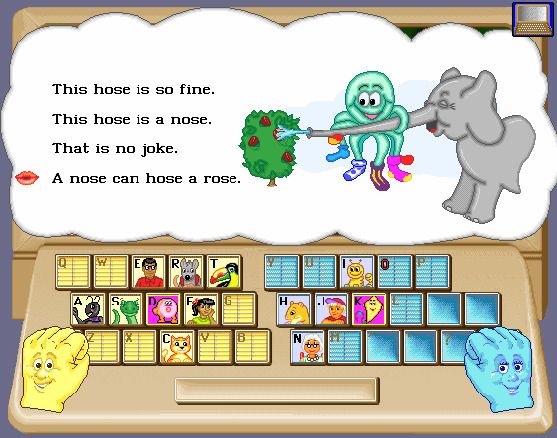 Talking Fingers, Inc. has prepared a video to share more about how their program works.   Check it out!
You can look over a sample lesson here –> Read, Write & Type Sample Lesson and let your kids try 8 lesson for free here –> Read, Write & Type Sample Lessons.
You can also check out their iPhone app called Talking Shapes.  It's a fun set of stories and games that help kids understand that words are made of sounds, letters represent sounds, and letters can be combined to make words.  It's designed for preschool to kindergarteners.
Talking Fingers, Inc. also offers a program for older students (designed for grades 2- 4), called Wordy QWERTY.   It helps kids with spelling and you can try it out here –> Wordy QWERTY Sample.
You can connect with Talking Fingers, Inc on social media via Facebook, Twitter, and YouTube.