Review: Orphs of the Woodlands Interactive Book App
Star Toaster, a popular company, has released their latest interactive chapter book app called Orphs of the Woodlands at Tangletree.   My kids love to play on the iPad, and I welcomed the opportunity for them to have a new educational app to try.   This app works on iPhones and iPads, using iOS 8.0 or later and is designed for kids ages 7+.
The premise of this story is a sweet one.   A flying squirrel cares for 6 orphaned animals (orphs) in his tree house.   He soon learns that kids are a lot of work!  Who can relate?   🙂 🙂   He has a lot of jobs to complete in order to take care of them that our kids help with.  First, they complete 75 lessons in math, science, language arts, thinking & life skills, and the arts.  When they finish a lesson, they perform 130 jobs to test their comprehension.  They then earn stars that they can use to buy supplies for the babies.   There are 122 pages total, broken down into 23 chapters.
This app is designed for ages 7 and up, but they do need to be reading well.   My Sweetheart, who is 6, is still in the introductory levels of reading (ie, phonics readers), and this app was well above her reading level.    You can see a reading example here:
My 9 year old doesn't have any trouble with the reading level; you can gauge from the above pic if it would be a good fit for your kiddo.    To help, Star Toaster includes vocabulary rollovers so the kids can tap one of the underlined & highlighted words to see further explanation.
The numbers shown above the houses reflect how many stars are available to be earned in each house.  Each house corresponds to a different subject:
There are a variety of different questions, at different levels.  Super D found some of the questions to be easy, and others a little more challenging.   The kids can do job training to practice the questions if they like.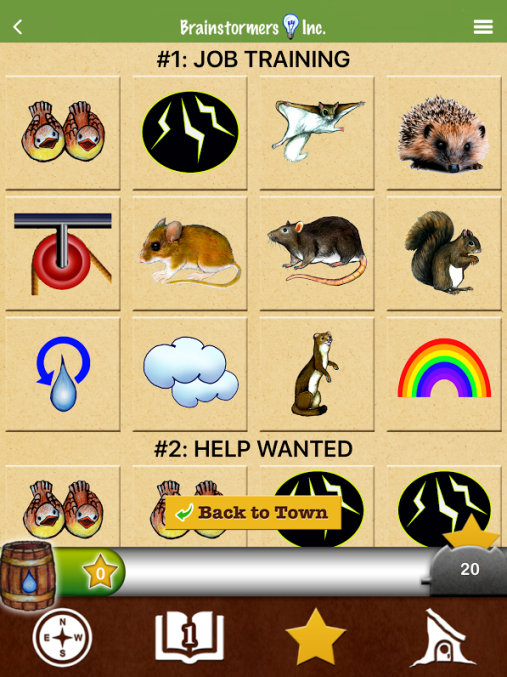 These are a couple of examples of questions the kids are asked to answer: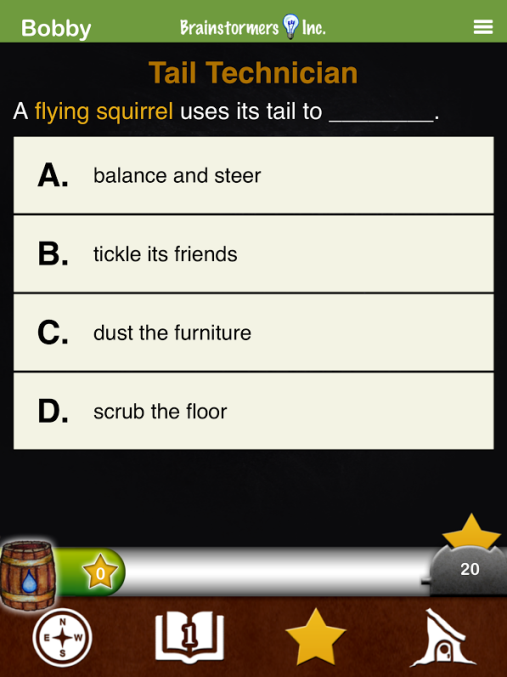 Cute and fun, right?
Then there are questions that are a little more serious: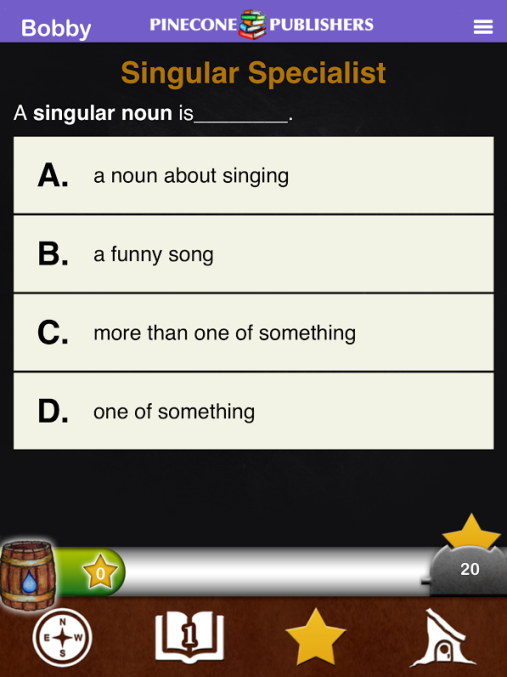 Once they have completed the available jobs, they can earn their goals for the orphs!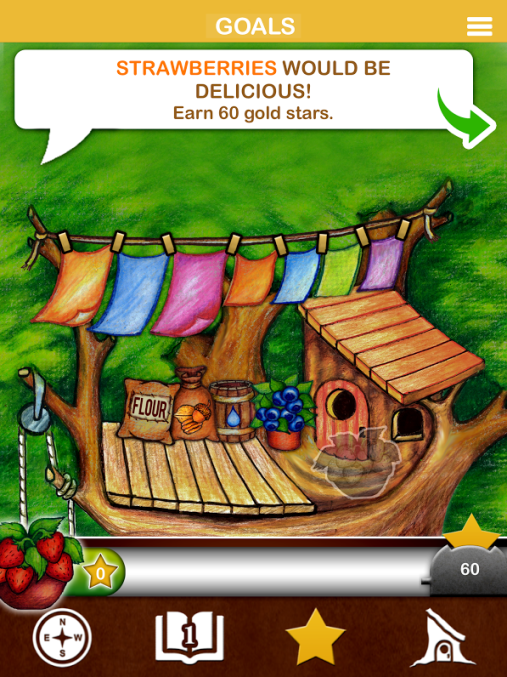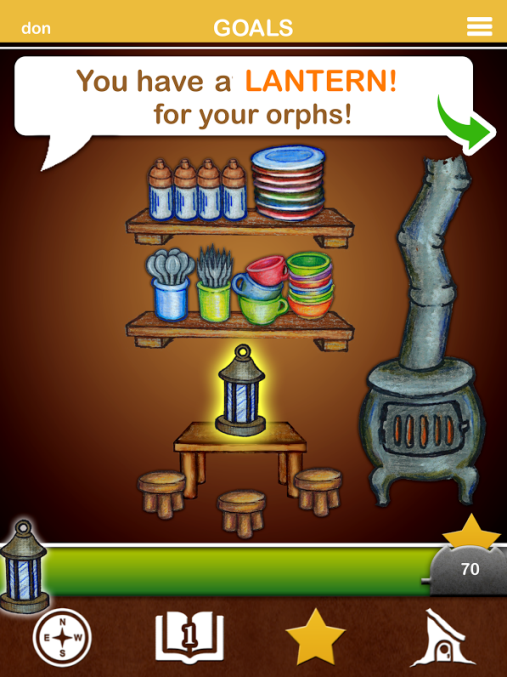 In order to earn more stars, the kids have to read another chapter in the book.  Perfect if you have kids like mine, who would love to just do all the jobs and collect stars!   Super D started enjoying this app, once we figured out how it worked.   Reviews like the one you're reading now 🙂 will give you a good outline and tell you what you need to know – we wouldn't have had a learning curve if we'd had a review to read! 🙂   Now I'm pulling him away from the app to do other things!  Glad he loves it. 🙂
I recommend this app, especially for the great $1.99 price point!  You really can't beat that!
You can connect with Star Toaster on social media via
Facebook: https://www.facebook.com/startoaster4kids
Twitter: https://twitter.com/StarToaster
Hashtags:  #hsreviews #readingsupplement #readingapp #readinggame