Kids naturally love to imitate what they see their parents doing!  We love to watch our little ones mimic Mom and Dad, whether it's something like mowing the yard, putting on jewelry, or clomping around the house in oversized shoes.   Our kids are tech savvy earlier and earlier, and so naturally they want to copy us in that area too!   The Internet can be a scary, scary place though and it's easy for our kids to unwittingly stumble into trouble.   KidsEmail.org is working to change that, and we at the Homeschool Review Crew had the opportunity to review their Annual Subscription.
We've all had inboxes full of ucky junk mail.  I don't even like to read the title to delete it!!  I sure don't want my kids exposed – let's keep those words out of their brains for as long as possible!!  KidsEmail.org helps keep things clean, and so many other things!
We were given up to six email addresses to use, although I just set up one for Super D.   Sweetheart will get hers once she's reading a little more, and then she'll have fun writing to grandma!   KidsEmail.org is packed with features including
* Mail Monitoring – As the parent, you can read all of the incoming and outgoing messages.
* The Mail Queue – You can intercept incoming messages that don't meet your safety standards, and prevent them from being delivered to your child's inbox
* Contact Manager – You can add people to their contact list, and specify if they can receive mail from people not on that list.
* Time Restrictions – You can set the time of day and length of time that your kids can access the email.
* Block Senders – If you allow your child to receive email from anyone, you can still restrict certain people.
* No Ads – Hooray for no ads!  This is a big part of keeping things clean – thank you, KidsEmail.org.
* Custom Mailboxes – Start those organizational skills early by teaching kids to file their emails in certain folders.  You can have one for school, one for sports, one for friends, and one for family, for example!
* GPS Locator – KidsEmail.org even has an app!  Their app works on iPhones, Android, and Kindle Fire.  When the kids use the app to check their email, you can see where they were when they accessed it.
KidsEmail.org has even more features to help kids safe, including restricting links, images, and attachments.
The email templates are cute too!  They have multiple versions to choose from, both for boys and girls.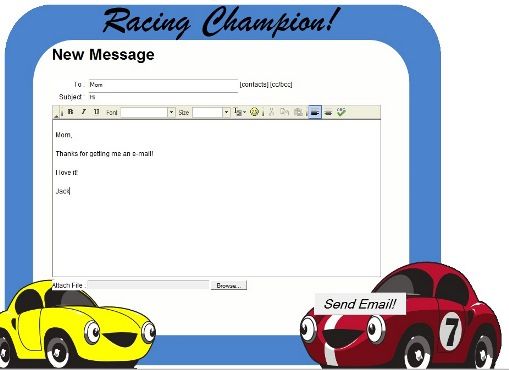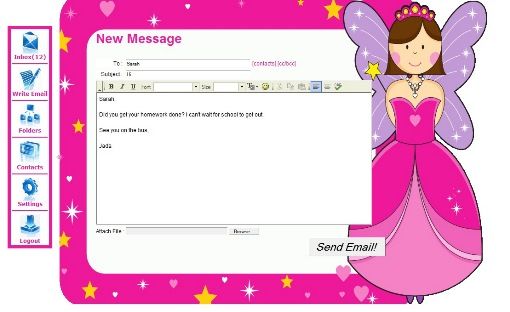 KidsEmail.org also scales up for teen use.  You can give more freedoms, and the templates look, well, "cooler".   It also changes the email address to be username@kmail.org from username@kidsemail.org  See?  Cooler.    Alternatively, they have a simpler version for younger kiddos that removes some of the extra options like Mail Folders and formatting.
Super D likes having his own email!  I recommend KidsEmail.org to help keep your kids safe in the email world, and at $2.99/month, it's an affordable option!  You can try it for free here –> KidsEmail.org Free Trial
Social Media Links:
Facebook: https://www.facebook.com/KidsEmail.org
Twitter: https://twitter.com/KidsEmail
Pinterest: https://www.pinterest.com/kidsemail1/
Google+: https://plus.google.com/+KidsemailOrg
Instagram: https://www.instagram.com/kidsemail/
Hashtags: #hsreviews #kidsemail #emailforkids