Review: Commissioned Board Game
It's not every day that you get the opportunity to play a game that received 245% of its funding on KickStarter!   I love strategy games, and so we were excited to review Chara Games' first release, Commissioned.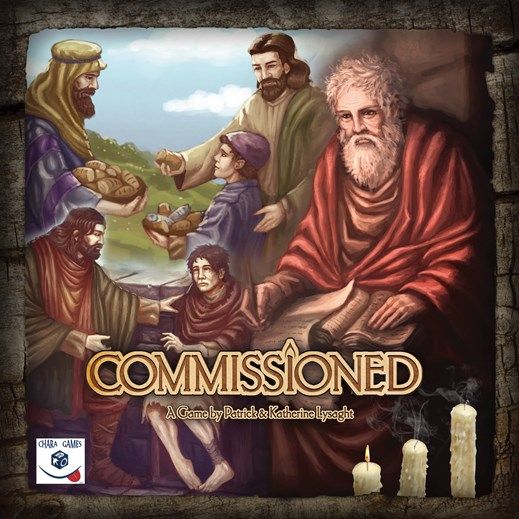 This board game is beautiful!! We kept ooh'ing and aww'ing as we unpacked it, because the design of the game board and cards is so well done. The components are well-made, and the entire game feels very high quality. These are not cheap mass market pieces!
The premise of the game is to follow church history and expand the church as in the book of Acts.  Players don't need to know anything about church history to play.  Be prepared, this game is complicated!   A quick glance through the directions isn't sufficient to explain the challenge and complexity of this game.   Think Settlers of Catan meets Christian historical board game and you have Commissioned.    This game is recommended for ages 14+ and is for 2-6 players.  It takes about an hour to play through the game, although there are 6 different scenarios.  Each scenario yields a different version of the game, with increasing complexity.   To make it even more fun, both sides of the game board are used.
Look how beautiful this board is!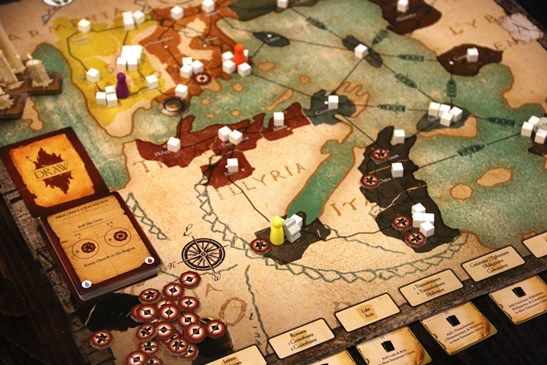 Here's a video that 
Chara Games
created to introduce the game that's really helpful!  
How To Play Video
.  There are other good videos on YouTube to help you get the hang of it!
This is a cooperative-style board game, so all the players work together as a team.    The game includes 5 scenario cards, which outline the conditions for victory.   In the first scenario, Acts of the Apostles, in order to declare victory, there must be a church in every city and you must collect all 9 New Testament Word Cards.  Other scenario cards include Peter's Gentile Outreach, The First Missionary Journeys, Appeal to Caesar, and To the Ends of the Earth.
Since the video and instructions outline how to play the game, I won't go into great detail here, but I will share some of the highlights.
Each player picks a Disciple card, choosing from John, Paul, Peter, Andrew, Barnabas, and James.   Each Disciple has strengths that come into play during the game. For example, Peter's gift is faith, Paul's is removing barriers to missions, John's is the Word, Andrew's is adding church members, James' is movement, and Barnabas' is removing barriers to church growth.
Players take turns being elders, and the order of play follows a recurring pattern that includes the ARM phase (gathering cards), applying a Trial card, Pray & Share (applying Faith cards), Move (planting churches), and Grow (adding church members.)  The rotation ends with Mature (buying new cards).
The Trial cards include things like false teachers, persecution, imprisonment, Proconsul crackdown, drought, gnostic heresy, and more.    The Faith cards help the players overcome the various Trials.   The game is won if the Victory conditions are met before all the trial cards are drawn.
After you've gotten the hang of playing this game, you can increase the difficulty from Disciple to Martyr.  As you can imagine, the trials get tougher.  You can also introduce the Adversary, which is a Roman legion actively working against church growth, and use the Message die, which controls how much the apostles and missionaries can communicate.
Also included in the game box is a Theme Appendix, which explains the history behind each Trial card, and gives the corresponding Scripture reference.
I think this is a great game to play with older kids who like strategy games!   My kids are still a little young, but we had fun figuring it out with a small group of adult friends.  You can get your copy on here!
Their next game, soon to be released, is called 3 Seeds.  Look for me to post a review on it in the next few months!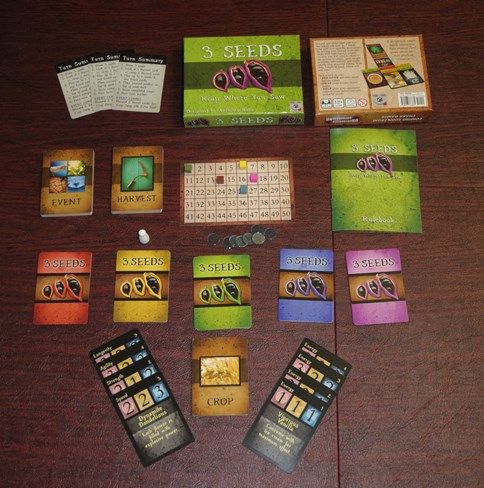 You can connect with Chara Games on social media:
Social Media Links:
Facebook: https://www.facebook.com/CharaGames/
Twitter: https://www.twitter.com/CharaGames/ @Charagames
Hashtags: #hsreviews #ChristianBoardGames #StrategyGames